PRESS RELEASE DOWNLOAD LINK (.PDF FORMAT)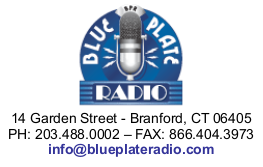 IMMEDIATE RELEASE
Guitarist George Lesiw 
Sees "Clarity" in His Future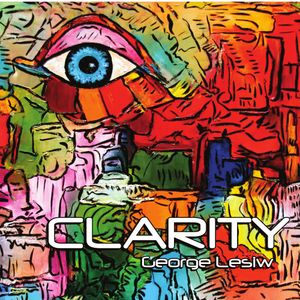 Get "Clarity"
Friday, September 28, marks the official release of guitarist George Lesiw's third CD, "Clarity," at New Haven's own Café Nine.  Doors open at 8:30pm and show begins at 9:30pm.  
Opening up for George Lesiw is the Matt Oestreicher Band. Tickets for the "Clarity CD release party are just $10 at the door. Copies of "Clarity" will be available for purchase. "Clarity" is also available right now at Amazon, CD Baby, iTunes, and GeorgeLesiw.com
MORE ABOUT "CLARITY"
With the release of his latest CD, "Clarity," and the first single "Erykah," George Lesiw ("Less-sue") marks a new beginning in his musical journey.  Lesiw combines the true improvisational essence of jazz, the daring electricity of rock-fusion and the gritty fire of blues.
"I came into the studio and recording sessions with a certain vision," says Lesiw about the CD, "to simply be myself, to express where my evolution has brought me at this moment in time. I brought in the best musicians I have been working with and 'Clarity' is the result. This is by far, my best work."
The Magic Behind "Clarity"
Those who helped George Lesiw achieve "Clarity" are keyboardist Matt Oestreicher who has performed with Stevie Wonder, Cee-Lo Green, Jon Bon Jovi, Ben E. King, Jamie Foxx, and Alicia Keys.  Thierry Arpino on drums, who has been impressive behind Jean-Luc Ponty, Larry Coryell, Philippe Saisse, and Gil Parris, keeps time.  Bassist Dave Livolsi who held down the bottom for John Scofield and Jeff Pevar, and renowned drummer and percussionist Adrian Tramontano who is best known for his stints with the powerhouse jam bands The Breakfast and Kung Fu.
The Path to "Clarity"
Lesiw himself is a Berklee graduate who has been a staple on the New Haven music scene for over twenty years. In 2007, George Lesiw's band was named Jazz Search Winners of the 20th Annual Long Beach (CA) Jazz Festival.  Lesiw and his band also played the Temecula Valley International Jazz Festival, Spaghettini Grill & Jazz Club, The Baked Potato, and the Jackie Slater & Friends Celebrity Golf Tournament. Stints on the East Coast have been just as impressive including the venerable Café Nine and the Owl Shop, Toads Place, The Knitting Factory, Greenwich Village Bistro, The C Note, Acme Underground, Puppet House Theater, Underground Parade at Lorenzo Studios, Gathering of the Elements, the Collinsville Arts and Music Festival, and many more. 
CONTACT:
Ed Tankus 
(info@blueplateradio.com)
Blue Plate Radio
Blue Plate Radio Productions
(http://www.blueplateradio.com)
14 Garden St.
Branford, CT 06405
Office - 203.488.0002
Cell – 203.500.0700